2022-2023 Tampa Bay Lightning Sled Hockey Registration
We welcome players of all abilities and ages. Whether you are a seasoned vet participating in all games and practices, or you're just starting off with only practices, we have a spot for you. You must provide your own equipment in order to participate. However, first-time sled players may loan a sled from the program for their first year of participation!
For any questions, comments or concerns please email Gloria Smith at GSmith@viniksportsgroup.com
Sled hockey (or also known as sledge hockey in Canada and Europe) is an adapted version of ice hockey for athletes whose disability may inhibit them from playing stand-up hockey. Able-bodied players are also welcome to participate in the sport as well. Players will sit in an individually designed sled that is fastened to two rails on two adjustable in width skate blades with a strap around their waist to secure them to the bucket. There is a skag at the front of the sled that glides along the ice helping the skater to maintain their balance which is underneath a foot guard for the players to rest and support their feet. Sleds are customized to the individual player to best fit their needs.
Sled hockey is rapidly growing throughout the United States and Canada, both countries which support very competitive teams in the Paralympics.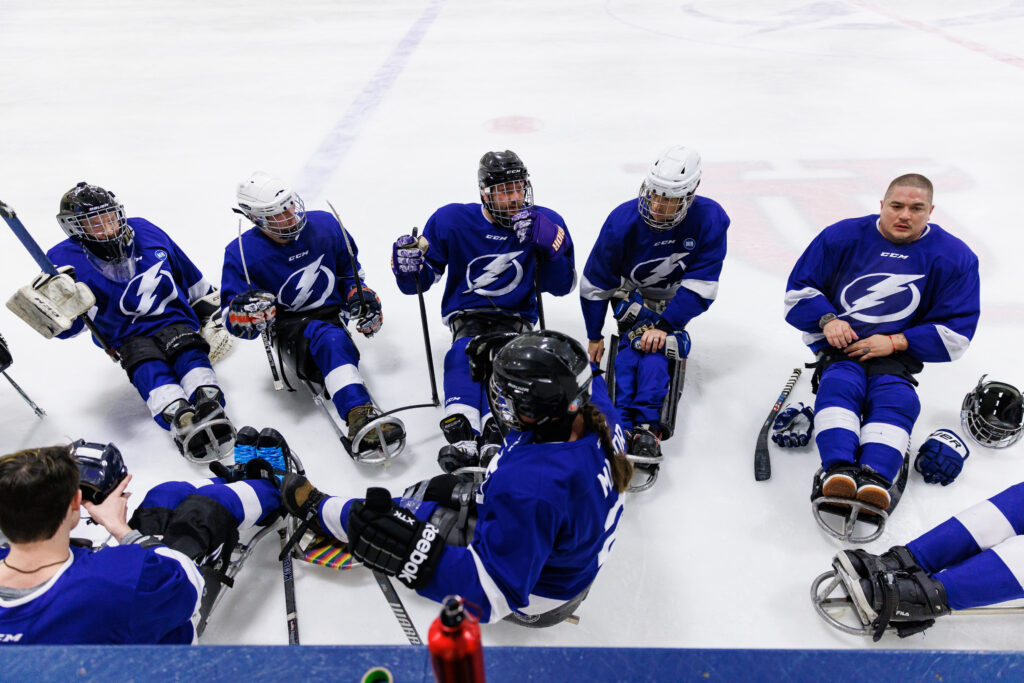 For Players:
The players will use two shortened sticks to move around the ice and play the puck or they may be pushed by a coach. The two skate blades under the sled allow the athlete to glide along the ice and they have a stick in each hand with metal picks at the knob which propel them to skate. The sticks are about 100 cm long with a 32cm long blade. Again, all customized to best fit the player.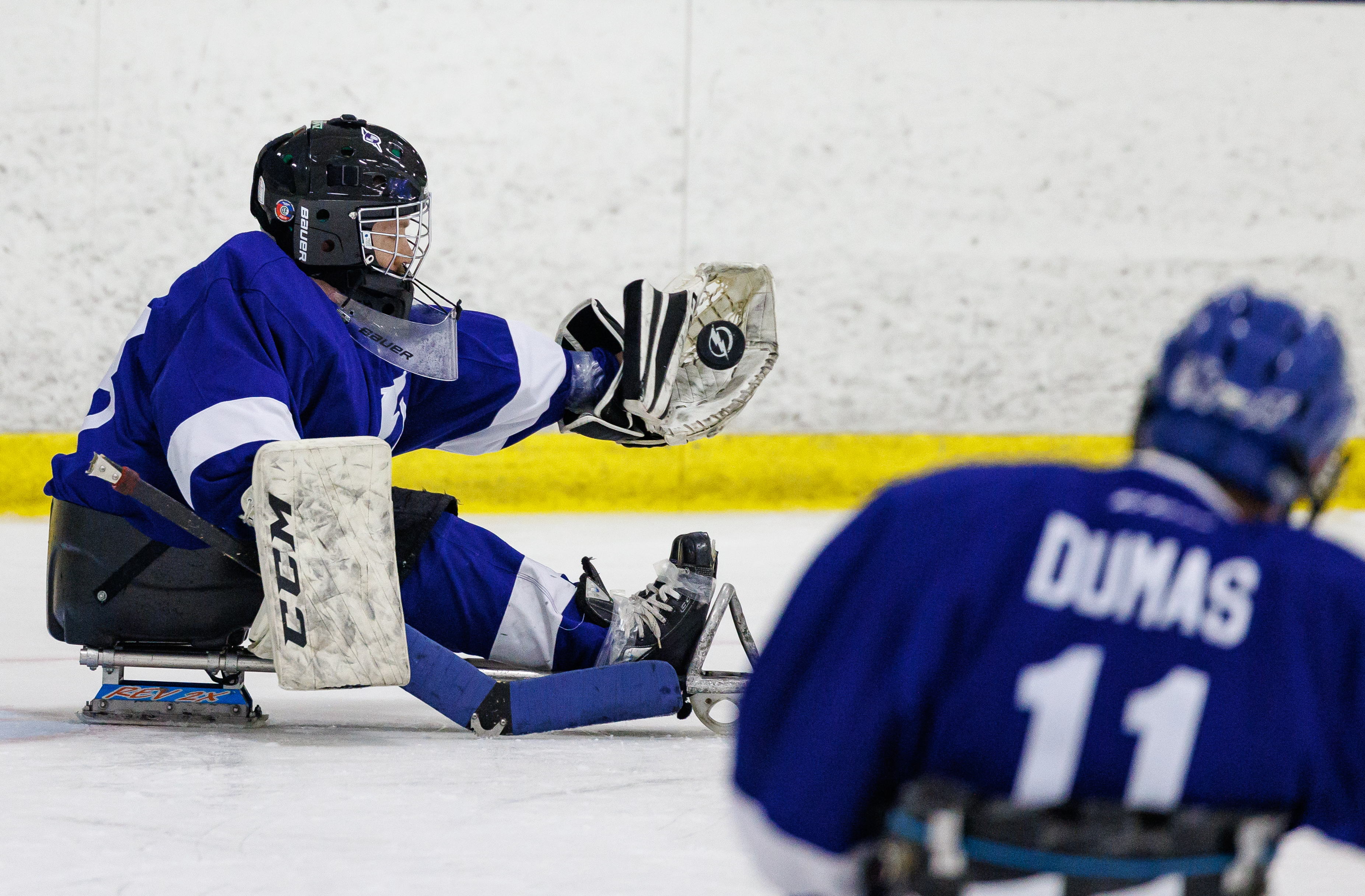 For Goalies:
Goalies have one stick with picks at the heel of the blade as well as a glove that also has picks sewn at the base to help them move from post to post. Players and goalies wear the same equipment as stand-up players, however many will wear shoes instead of skates, a different style of pant and must have a cage secured to their helmet.