The Carrie Esposito Memorial Hockey Fund was established in 2016 in memory of Carrie Esposito, the daughter of Tampa Bay Lightning founder Phil Esposito.
Its mission is to provide financial assistance for children to participate in youth ice hockey programs in Tampa Bay.
Monetary assistance is provided to those who are:
Ages 6 to 18
Live in and have been a resident of Pinellas, Pasco, Hernando, Hillsborough, Manatee or Sarasota County, Florida for the last 12 months
Have a 2.0 or higher GPA
Whose family income is at or below the following 2016 thresholds
| | |
| --- | --- |
| Persons in Family | Income Threshold |
| 1 | $29,425 |
| 2 | $39,825 |
| 3 | $50,225 |
| 4 | $60,625 |
| 5 | $71,025 |
| 6 | $81,425 |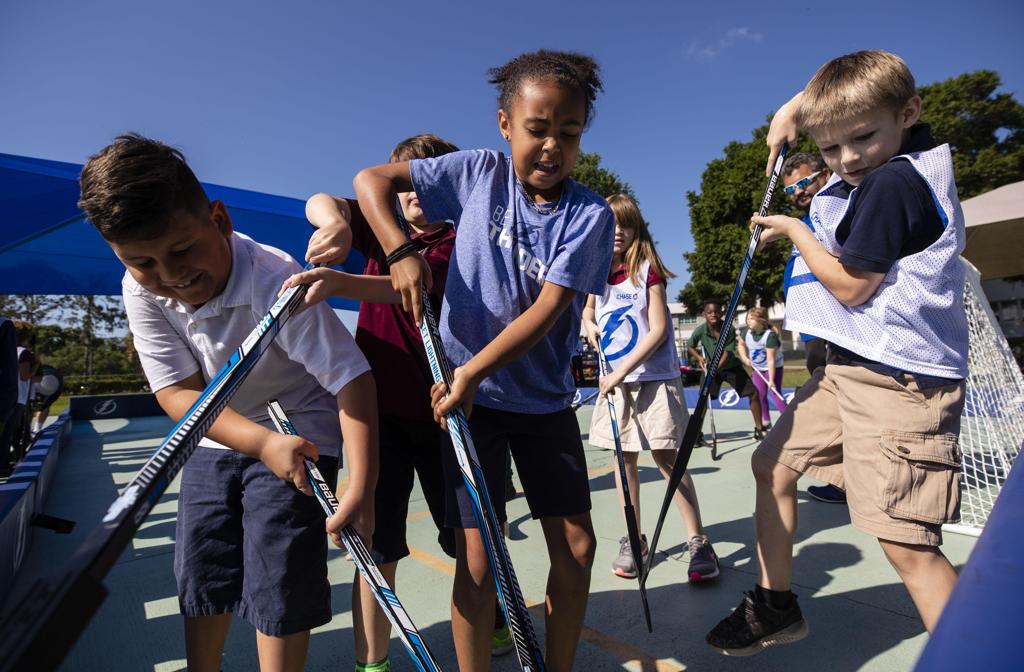 Fund application deadline
The Esposito Memorial Fund has two application deadlines.
Fall Deadline: October 1st
Summer Deadline: August 15th
Qualified families are invited to apply for assistance between June 1 and September 1 for the fall/winter season and January 1 and February 28 for the spring/summer season. Individuals an receive assistance once per grant cycle.
The total amount of assistance that will be granted in each application period will be based on the funding available and the number of applications received. The Selection Committee will recommend to whom and in what amount assistance is awarded. All grants require approval by the Community Foundation of Tampa Bay.
To apply for the Esposito Memorial Fund, please click the link below!